Gum recession is a common dental problem. When receding gum lines expose the tooth root, a gum graft may be necessary. This procedure restores receded gum lines using transplanted tissue. Following a gum graft, patients can experience both practical and cosmetic benefits.
Dr. Michael McCartney, who has over 20 years of dental experience, may often refer the procedure to a specialist near Adel, GA. Many patients in our region seek the expert dental advise of Dr. McCartney. After completing 500 hours of continuing education and passing a comprehensive exam, he earned a fellowship in the Academy of General Dentistry. Trust your smile to a leader in the field of dentistry.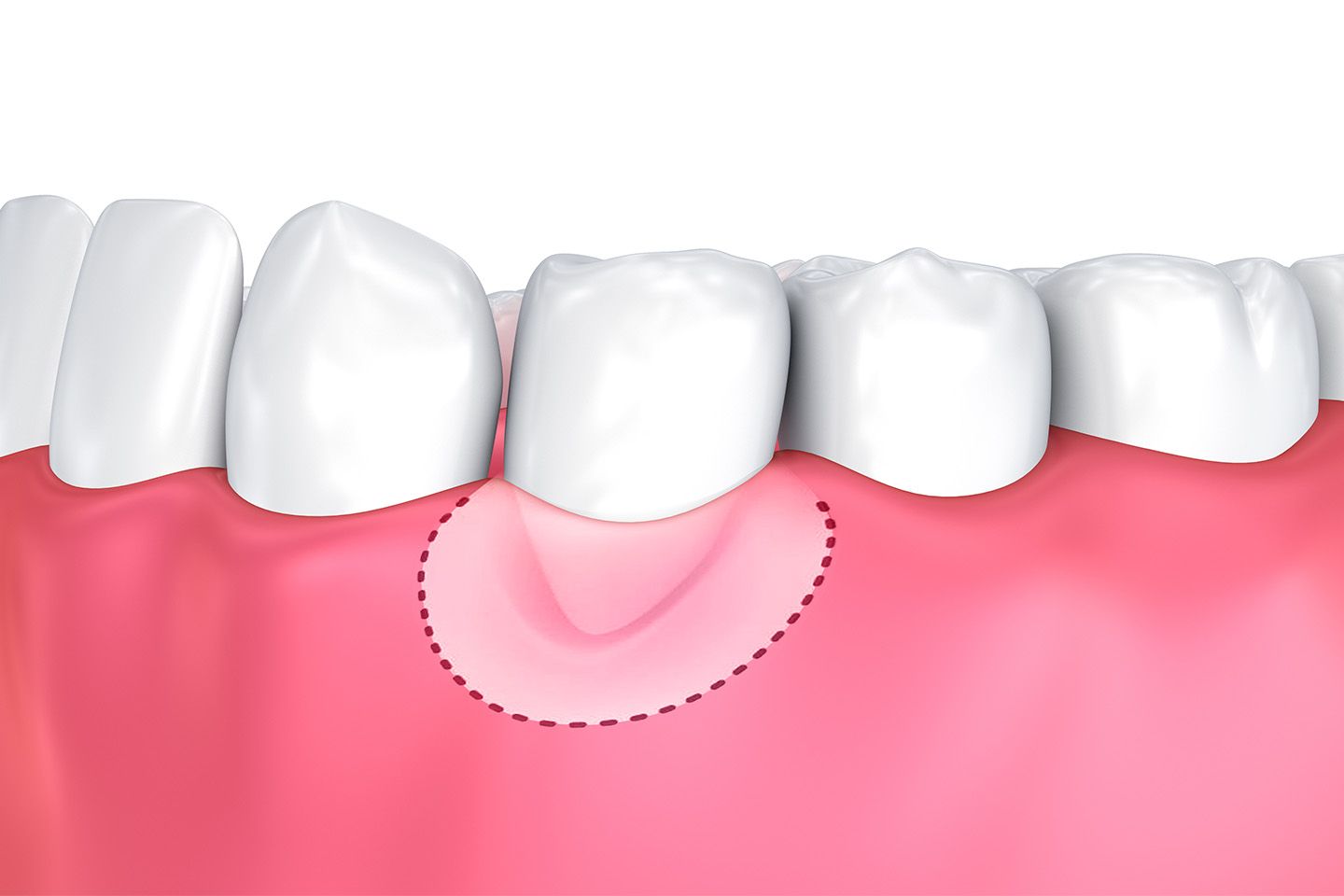 When Are Gum Grafts Recommended?
Often, gums recede as the result of poor oral hygiene habits, overly aggressive brushing, the use of hard-bristle toothbrushes, bruxism, gum disease, and other causes. Minor amounts of gum recession typically do not require treatment. By addressing the causes of gum recession, patients can prevent further damage to their gums. But when gum recession exposes the root of a tooth, it is considered more serious.
If Dr. McCartney or a member of our dental team notice advanced stages of gum recession, gum graft surgery may be recommended. Left untreated, advanced gum recession can lead to tooth loss. You can count on us to take the swift action necessary to protect your smile.
You can count on us to take the swift action necessary to protect your smile.
The Gum Graft Procedure
Dr. McCartney may recommend gum graft surgery while a patient is in his Adel dental office. Patients who are nervous or anxious about the procedure can benefit from sedation dentistry. Our office can provide oral conscious and IV sedation to help patients relax throughout their procedure. Dr. McCartney may recommend one of three gum graft procedures:
Free gingival graft: A small amount of is transplanted from one area of the mouth (usually the palate) to the recessed area.
Connective tissue graft: Tissue from beneath the surface of the palate is transplanted.
Pedicle (lateral) graft: Nearby tissue remains connected, but is repositioned to cover the recessed area.
Following the outpatient procedure, you will be released to return home and recover. If you undergo sedation dentistry, you will need to arrange for a ride home. Dr. McCartney's specialist will provide detailed recovery guidelines that are to be followed closely. The surgical site should not be disturbed until it has healed. You may be asked to eat soft foods for the first few days following surgery.
You can count on us to take the swift action necessary to protect your smile.
Preventing Further Gum Recession
Once you have healed, you will want to take steps to prevent further gum recession. Using a soft-bristled toothbrush, maintaining good oral hygiene habits, refraining from smoking, and visiting our Adel office twice a year for cleanings and checkups can prevent the return of gum recession.
Schedule Your Gum Graft Consultation Today
Following your gum graft procedure, you can benefit from a healthier and better-looking smile. Our office offers CareCredit® and the Smile Savers membership club to help patients afford treatment. If you have not visited a dentist in the last six months, or if you are experiencing symptoms of gum disease, please contact our office online or call (229) 896-7679.